Till date, the global infections of coronavirus (COVID-19) outbreak have surpassed more than ten million. After originating from China's "wet markets", the coronavirus has now claimed 541,248 lives worldwide as of July 07, 2020. According to the tally by international news agency, the pandemic has now spread to 212 countries and has infected at least 11,764,568 people. Out of the total infections, 6,758,805 have been recovered but the highly contagious virus is continuing to disrupt many lives. Major cities have been put under lock down in almost all countries and the economy is struggling. The subsequent work-from-home imperatives and lockdowns have led to significant economic disruptions around the world. As several millions of workers across diverse sectors are asked to self-quarantine, an understanding of the impact of this shift and mitigation strategies become critical. Most universities and research institutions have closed their doors and asking researchers to work from home. While for some, work from home is a dream-come-true, for the rest, it is their worst nightmare coming to life.
Break the terror of COVID-19 together
Yang Liu, Sun Yat-sen University, China
The mysterious COVID-19 pandemic is somehow frustrating, but we should fight to keep moving. In December 2019, everything we knew was keeping the same way as they were in the last ten years. It seemed to be another normal and peaceful December, until the sudden burst of COVID-19 in Wuhan city revealed its brutality. From that moment on, everything we know has changed. In order to contain the contagion and minimize its infection, the Chinese government ordered the emergency "shut down" of the Wuhan city, and people without permissions were not allowed to enter or leave the city. On the other hand, the other provinces of China also launched their emergency policies to eliminate the potential outbreaks of COVID-19 in their territories. Thereafter, all the public activities have been called off, people were requested to stay at home and to avoid any unnecessary social contacts, -they must wear a face mask if they want to do so.
The Chinese people have experienced the most unusual Chinese New Year in the last forty years in 2020, so have I. During the domestic "shut down" of China, I spent most of the time at home in the Foshan city, located at the south coast of China. Different from the Wuhan city, which was under strict isolation, the daily life for the people in Foshan city seemed to go the same way as it was before the outbreak of COVID-19, except the fearsome rumors and thoughts that came after the contagion. However, the situation was rather frustrating for me. As a scientist who works in the university, I had to face the fact that there will be no laboratories, instruments, and assistants available. At this time, many colleagues had stopped their research and started waiting. But I chose to move on. During the two months' social isolation period, I turned my focus on writing and simulation. The outcome was also fruitful, two of our research papers were finalized and accepted for publication in the international journal. I also got involved in an Elsevier book project with experts from other countries.
As the COVID-19 was successfully contained in Wuhan and across the country, the social activities in China have been gradually restored since March 2020. Now I am walking on the stone pathway of our university garden, the flowers are blooming, and the birds are flying and singing, as they ever are. This winter was cold and dark, but the spring shall come.
Implications of the current imperative and adopted strategies
As an international organization actively working in the scientific community, International Association of Advanced Materials (IAAM) is quite concerned in this time of COVID-19 outbreak. The organization has prioritized all its operations in order to make valuable contributions to the materials science community in this time of need.

The organization is quite active in this fight against this deadly disease. IAAM has already organized a multi-lateral consortium to develop medical technology to control the spreading of COVID-19 with the help of interdisciplinary experts from multiple countries. IAAM believes that the adaptation of advanced technologies and their logical integration according to contemporary healthcare measures could be a smart strategy for epidemic management activities. This intensive meeting was organized using a virtual platform to connect different scientists from the world and while keeping in mind the principle of social distancing.
For more than three months, the idea of lockdown in controlling COVID-19 was judged, even adopted. However, with the general concept, a consensus is gradually emerging that it is the most likely control method when you have no any appropriate drug or vaccines. Shutting down the populations might seem like a sensible strategy, but it can only lead to one result: a deeply adverse impact on the advancement of science, technology, and educational growth.
COVID Council
In order to gather support and devise new measures to fight the novel coronavirus, IAAM has also constituted a COVID Council. The council will have participation of scientists, researchers, corona warriors, and policymakers from more than 25 countries of the world. The council has been constituted to leverage the expertise and potential of the materials science community into planning and developing ways to fight the novel coronavirus. This council will hold several discussions and symposia to discuss how this global pandemic has affected and changed the world in different ways and how this change can be overcome. This COVID Council of IAAM will utilize the expertise of all the members into discussing about the diagnosis, prevention, cure, and possible vaccines to fight and tackle this coronavirus. The council will also review how the global economy has suffered because of the lockdown and the global pandemic and how the world can try to recover from it. Moreover, the committee will also review how the pandemic has had an impact on the world of science and technology. In addition to this, one of the primary jobs of this COVID Council will be to review how the advanced materials community can have a better impact and a more positive contribution to this global war against the novel coronavirus.
To better understand the implications of the current imperative to work from home, including readiness of different continents, countries and cities, IAAM has used a survey of its members from over 100 countries to understand how they are pursuing their research under COVID-19, when everything is in a lock-down condition. Association has received commendable experiences and perspectives from scientists as summarized below:
Current scenario of coronavirus pandemic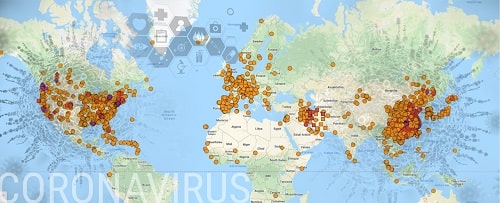 World Health Organization (WHO) has expressed great concern about the pandemic of Coronavirus (COVID-19) and said that there is a need to control it at the high end. To strengthen this fight against COVID-19, International Association of Advanced Materials (IAAM) intends to provide a forum for high-tech healthcare. Foreseeing the current crisis, IAAM called a multi-lateral consortium to discuss the possibilities of developing a medical technology to control the spreading of coronavirus with the help of interdisciplinary experts from multiple countries. This innovation is perpetuated to create multi-lateral cooperation in the area of 'healthcare innovation and technology'. Adaptation of advanced technologies and their logical integration according to contemporary healthcare measures could be a smart strategy for epidemic management activities. Establishing an advanced phenotype model for prognosis is an important step in the prevention of infectious disease management such as COVID-19. This article has overviewed the global situation, efforts, and prospective of coronavirus pandemic. The full article is diamond access and available for free to read, https://www.vbripress.com/aml/articles/details/1515.
Severe acute respiratory syndrome-related coronavirus: A patent-based view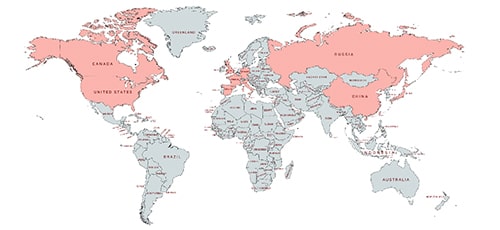 Severe Acute Respiratory Syndrome-Related Coronavirus 2(SARS-CoV2) or the COVID-19 virus has led to a global pandemic causing havoc all across. While researching methods to contain the virus or a cure is still a work-in-progress, a feasible way would be to delve into the patent landscape of SARS-CoV to locate pertinent innovations on the block. The similarity in viral proteins of SARS-CoV and SARS-CoV2 enables the credence that patent applications and granted patents on SARS-CoV may offer beneficial Insights towards understanding and finding a solution to COVID-19 disease. The full article is diamond access and available for free to read, https://www.vbripress.com/aml/articles/details/1516.
Adaptations and lessons from COVID-19: A perspective on how some industries will be impacted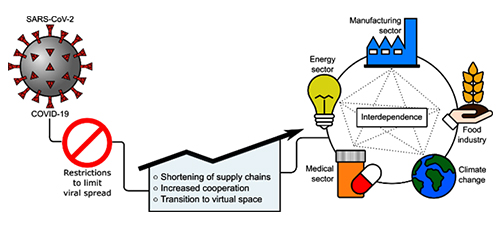 Since the advent of the novel coronavirus disease (COVID-19), various industrial sectors have been significantly affected. Considering the widespread threat of the SARS-CoV-2 virus, scientists worldwide have been working at a rapid pace to understand the virus, develop vaccines and find possible treatment options. Drastic public health measures such as social distancing, use of PPE, quarantine and complete lockdown have been implemented globally to minimize the spread of the virus. Whilst these measures currently seem the only plausible option, they come at the price of compromised economies. Though there are many collaterally affected industries, this review paper highlights current and forecasted changes in manufacturing, medical, climate change, energy and food processing sectors. Some of these sectors have been positively impacted, such as climate change, whilst others have experienced mixed consequences. Some also face an uphill rebuilding processes, which needs to begin sooner rather than later. This paper highlights important recent developments and perspectives on how industries may adapt and learn from COVID-19. The full article is diamond access and available for free to read, https://www.vbripress.com/aml/articles/details/1526.
Shifting research paradigms amid this lockdown
Meetu Bharti, AIJHM College, India. Ajay Singh, Bhabha Atomic Research Centre, India. D. K. Aswal, CSIR-National Physical Laboratory, India
The current lockdowns have not only compelled the entire humanity to ponder upon their existing ways of living on this planet "Earth" but also reinforced the 'never say die attitude' in all of us. The emergence of COVID-19 has taught us to adjust in minimum resources, find out the ways for survival, and that too, with a fighting and motivating spirit. However, frontline warriors such as medical/ paramedical staff, police, and health workers are directly engaged in the constant battle against this unexpected and urgent threat, yet the contribution by the other integral components of community has also been adapted to these Corona times. The world of researchers and teachers is no more different than others and to ensure proper and reliable dissemination of information/knowledge, they have resorted to different as well as uncustomary means of online education.
In this freaky situation, where doors of all the research/educational institutes and universities have been closed; significance of online sharing of individual ideas that can promote growth of knowledge/research should not be overlooked. As an educator/researcher, online platforms seem to be the only recourse for contributing towards research and teaching while staying at our respective homes to combat the spread of Corona virus. Open Educational Resources (OERs) such as oercommons.org and many more have really been useful to provide the study materials for education and research free of cost. In fact, online educational platforms such as Modular Object-Oriented Dynamic Learning Environment (MOODLE), though germinated a few years back in 2016, have gained a lot of popularity among teachers/researchers and students for customized learning. In addition, the age of internet, by providing many features and apps like Zoom, Google Hangout, Webex meet, and Google Classroom, has enabled us to have one on one correspondence/interaction not only with the students but also with our peer groups. In the event of crisis, even messenger apps like Whatsapp can serve as a sharing tool for your ideas or research content.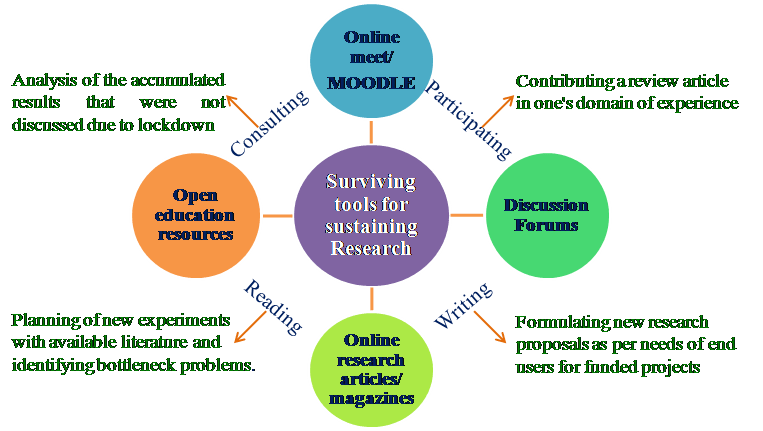 Fig. 1. Tools that have been used by us for keeping update and sharing of research amid such life-changing lockdown.
While referring to research specifically, we should not forget that writing a manuscript, participating in discussion forums, enhancing skills through online workshops, and involving the other research groups in collaborative projects can be easily achieved through online meets. In fact, relocation of our usual methods of doing and sharing research is much needed to remove all the barriers in science and research in such times of worldwide crisis. Schematic shown in Figure 1 exhibits a few tools that have been used by us and suggested for proliferating research in these crucial times.
This period of lockdown is serving as a life-changing event, and in fact, field of research itself needs to be introspected for the unfamiliar ways; and routine pedagogies are to be transformed in view of current perspectives (Fig. 1). The present write-up is a modest contribution to suggest some ways to keep kindling the domain of research in such an unprecedented situation. We do hope that all the collaborative efforts towards research and teaching will not only keep these fields alive but also ensure their update and promotion through assimilation of mutual ideas. While in view of the context of India, post-covid period will certainly enhance its capabilities as this crisis has enabled India to realize its weakness, particularly in case of imports of scientific and medical equipment, which shall be rectified to be more progressive and self-reliant. However, to beat the period of dark times, transformation of knowledge as well as research paradigms as per recent needs is highly desirable. This lockdown, despite of all its hardships, has provided ample opportunity to the researchers to think better ideas for whole nature as well as to focus towards their specific goals, which later, will definitely be gainful and worthwhile for the entire eco-system. The time is not so far when shared ideas along with integrated efforts of research/teaching made through whatever resources we have, will find a solution to this problem; and also, will make us more strengthened, inspiring, to co-exist and support globally without any boundaries.
Current situation and future research
Anurag Roy, University of Exeter, UK
Hope all is well at your end! As all of us aware that Coronavirus (COVID-19) has forced many of us to work from home (Fig. 2). I don't think any of us will have lived through a crisis quite like this and there are now fundamental changes to our daily lives – including the way we communicate, socialise, work and support loved ones. I could not be prouder of the way colleagues and students have adapted in a very short space of time. But, I also know many of us are struggling most days to get the balance right, to change the way we live and work as well as take in the extraordinary daily news. I want the thought of research of International Association of Advanced Materials (IAAM) to be at the forefront of shaping new local, national, and global systems for change. Besides the academic challenges, here we are already showing our mettle in supporting the National Health Services of Govt. of UK, contributing to the national genomics programme to unlock the secrets of COVID-19 to help combat the virus, and I want us to be unrelenting in pushing our expertise and values in the world like this. This crisis will change us in ways we can only begin to imagine at this point. There will be horrors to face; there will be institutional challenges on a scale we have never known, but there will also be innovations and new ideas, which bring positive benefits in the future. And, however difficult it may be, the time will come when we need to start thinking about the recovery phase. In this new normal world, the education and research systems that prosper will be those that are international in focus, producing research that combines the talents and insights of leading researchers in more than one knowledge economy, and supporting and educating students in an increasingly, maybe totally, digital way in the kinds of multi-cultural environments that resemble the world of work into which they will want to progress. And, to reiterate, this will require us to make significant changes in the ways in which we operate, so as to become much more flexible in how we teach, research and administer the university.
University has provided a wonderful Microsoft Team app to work from home. Regular meetings, journal access form different sources though University credentials, regular online classes and research discussion now comes to such a virtual platform and sometimes it is interesting, sometimes boring, sometimes duty, sometimes funny, sometimes worried!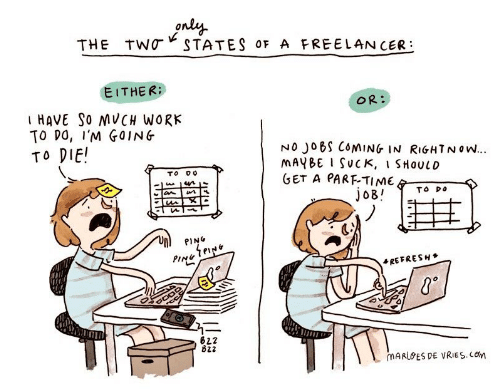 Fig. 2. Work burden under COVID.
So, despite the dark days that we face, I am very confident that the things that have made IAAM and different institutions prosper in recent years will remain key strengths in the future. Therefore, when the crisis passes, and it will pass, I think we are exceptionally well placed to succeed in the future.
Whatever you do, take care of yourselves and your families in the weeks ahead, please resist the tendency and the pressures to see increased flexibility in working as a reason to over-work, but do understand that the way we have responded to this crisis bodes so well for the future of the research.
I hope you are all staying well and trying to find some positive activities to engage in amidst everything.
Take care all & stay at home.
Coronavirus pandemic through the eyes of Indian scientist
Madhuri Sharon and Udaykumar Yaragatti, Malviya National Institute of Technology, India
In India, the entry of the monstrous Corona virus was first reported on 30th January 2020. However, knowing the worldwide spread of Corona virus, India had already started thermal screening of passengers arriving from China from 21st January. From 3rd March 2020, the Indian government stopped issuing new visas and suspended previously issued visas for the nationals of Italy, Iran, South Korea, and Japan. There are many initiatives that the Indian Govt. has taken which are difficult to be squeezed in one-page information.
Yesterday, when I sat to pen down the status about Corona virus pandemic in India, I was searching for the data of the rate at which cases of Covid-19 is affecting India, which kept on increasing every hour, so I decided to just write that now when I have written this article there are >13,835 corona positive patients detected in India, out of which, 1767 have been cured. I know that in a population of 1.3 billion, it is not as bad a situation as in USA and some European countries. And the credit goes to very efficient and timely taken measure by our government, especially Mr. Narendra Modi, i.e. the nation-wide lock-down imposed on 24th March which has now been extended until 3rd May 2020. All central and state ministries, many Govt. institutions and departments are energized to look into the possibilities of developing supports to combat this problem. Even ISRO (Indian Space Research Organization) became actively involved against this pandemic and suspended bio-metric fingerprint scanning, disabled entrance turnstiles and limited internal meetings and travel to a minimum while stepping up medical surveillance, without affecting the mission schedules. Research is on in India to make vaccine for Covid-19 and anti-corona medicine. Though there is no specific treatment for Covid -19, however, many of the symptoms can be treated and therefore treatment based on the patient's clinical condition an anti-malarial drug Hydroxy-chloroquine is being given to patients. At the moment, India is exporting Hydroxy-chloroquine to 55 corona affected countries.
In MNIT Jaipur, where I am working, right from the Director to many departments are involved in corona suppression related activities. Three out comes that are already being installed are shown in Fig. 3. Moreover, MNIT is planning to fabricate masks that are broad-band anti-virus coated nanoparticles.

Fig. 3. (A) MNIT has fabricated and set-up sample collection chamber for SMS hospital, where samples will be taken without coming in contact with the patient (B) 3D printed plastic face-masks for health workers of SMS Hospital, Jaipur. MNIT is making 100 masks each day for hospital staff (C) Foot-operated Wash basin and Sanitizer-atomizer chamber donated by MNIT to SMS Hosptil, Rajbhavan & Vidhan Soudha of Rajasthan Govt.

In the end, I would like to mention that India was very nicely controlling the spread of Covid-19, but activities by Tablighi Jamaat, an Islamic organization, has put a break on India's effort to timely control this pandemic. However, India's fighting spirit has not cooled down and we, the citizens of India, with the efforts of our PM, are working hard to control corona virus spread.
The experience of COVID-19 in Nigeria
Umaru Ahmadu, Federal University of Technology, Nigeria
Like it happened all over the world, COVID-19 experience had no parallel or reference. It has never been experienced before and came at a time during which Nigerian universities were on strike over some issues with the federal government. Initially, there was a kind of skepticism and wait-and–see attitude by both the government and people because the severity of the pandemic had been felt locally and the confirmed cases were very few generally in Lagos. People generally believed that it is the disease of those who had travelled out of the country-the rich. It is not a disease of the poor, as the poor and rich rarely mingle together, the likelihood of it getting to the poor was slim. This was the basis of the skepticism. However, with the intensification of the COVID-19 confirmed cases and subsequent deaths reported daily, particularly in Italy, and the subsequent lockdown, it thus became evident that it is a serious matter.
The Nigerian government took several measures in tandem with what is obtainable in Europe and elsewhere by constituting COVID-19 committee to coordinate all activities and chart a course for managing the pandemic. Various companies and rich persons donated money and facilities to the federal and state governments to support the fight against the pandemic. Some of these measures include the immediate closure of all schools, all civil servants to remain at home except some senior categories, allowing only essentials services to function and the deployment of security forces to ensure compliance.
With the increase of confirmed COVID-19 cases and the subsequent deaths recorded, more stringent measures were taken, such as the president declaring the lockdown of Lagos, Abuja, and Ogun states, where the reported cases were the highest. Later, reports would show the spread of COVID-19 all over the states, except a few. Some states imposed various degrees of lockdown scenarios with windows to allow people to obtain essentials. All forms of gatherings in mosques and churches were banned. These created serious tension and led to loss of life in some cases in the attempt to enforce compliance.
The most outstanding victim of COVID-19 was the former Chief of staff to the president, Abba Kyari. With his death, many people took the case seriously and observance of the protective measures became more rampant amongst the public and high government officials. The lockdown caused serious economic loss to the masses in addition to feeding challenges among the poor people who earn their living on a daily basis and live below a dollar per day. The revenue loss on the part of the government from oil revenue is enormous and there were questions whether the federal and state governments can continue to pay salaries if the lockdown persists. The rate of criminality rose sharply, and government is not able to provide palliatives at all levels due to challenges except for some class of people on the N-Power programme whose database is already in existence. There are, however, violations of the lockdown rules and social distancing by both top government officials and masses alike.
Do your best at home for winning the COVID-19 campaign
Yanbo Liu, Wuhan Textile University, China
I was prepared to spend the Chinese Spring Festival at my home in Wuhan when the COVID-19 outbroke in Wuhan. Wuhan and other cities in China were blocked and all the businesses were closed in succession, in responding to the orders from the local government and the country. Then we all stayed at home, working from home with our research projects, keeping the old projects going on smoothly, and even initiated new projects, by contacting industries through email, WeChat, Tencent QQ, phone call, message, etc. My projects are going well so far, thanks to the advanced communication and internet technology in China.
At the beginning of February 2020, I contacted the editors of the journals of "China Textile Leader" and "melliand China" regarding publication of papers about the methods to identify the medical masks, surgical masks and N95/KN95 masks from general masks, and how to reuse the used masks after correct COVID-19 killing procedures, to help people in China who lack common knowledges about masks.
Later, I reallized that I should not just stay at home doing nothing about my ongoing research projects. I contacted my team members including three young teachers, seven graduated students and eight undergraduate students who were on the winter break and long holiday at home, presided over team meetings regularly, demanding them to keep their researches going smoothly, by searching and reviewing more literatures, coming up with novel research ideas, performing more theoretical simulation by means of the research software such as Ansys, Comsol, F. The eight ungraduated students will graduate in this May. I have changed their research contents of the theses from emphases on experiment to theoretical analysis. This way, they can perform the theoretical simulation using the corresponding software on their computers at home, no need to go to school at all. So far, they are doing well with their research projects, some positive results have been achieved which may ensure their graduation in this May smoothly with no delay.
Right after the spring festival, many Chinese companies started to contact me regarding the technologies about manufacture of masks, meltblown nonwovens, and electric charging technologies, as well as the electret polymer pelleting technology, because I have been working in the nonwoven field, especially in meltspun nonwovens and electrospinning technologies for 10 years. I have both research experiences and industrial working experience of several years. Currently, I am negotiating with four companies regarding new projects about medical masks and protective clothing based on nanofiber technology.
I believe, we can focus on our project research without going outside by taking advantage of the internet resources, modern communication tools like cellphone, chatting software, and computer. The theoretical analysis work can be conducted without disruption from other temporally inserted task from our employer compared to normal working state, receiving more theoretical research results.
During this long winter break time, my team published a review article about the advances in biosensor, and another one is under writing. One Chinese article was published regarding masks, and the other is in press. Also, several patents are under application, with the assistance from my graduate students. Although we cannot do experiments during this special period, we can do what we can do at home, for winning the COVID-19 campaign.
Scientists—The Innate Fighters
Ayesha Kausar, National Center for Physics, Islamabad, Pakistan
This is the most unfortunate and unexpected epidemic situation experienced by the people of the current era. The whole world is in a confounded state and fighting an unseen enemy. Coronavirus disease (COVID-19) is a contagious disease caused by a newly revealed deadly infection. This virus was first discovered in Wuhan, China, in late 2019. Since then, coronavirus is an ongoing pandemic snaring over 200 countries and territories worldwide (including Asia), so affecting >23 lacs humans (>1 lac died). In Pakistan, corona virus patents were initially identified in the last week of February 2020, owing to unfortunate entry of Iranian pilgrims. In March 2020, the Country underwent a full lockdown situation to avoid the rapid virus breakouts. Consequently, people are continually channeled toward the stay hygienic, stay home, and stay safe strategies. Presently there are ̴ 8,000 corona affected patients, and it is quite terrifying that the number is continuously growing. The situation regarding closure of almost all research/educational institutions in our country has of course pushed people including most of the researchers, scientists, and professionals towards a work from home state. In this regard, some universities/institutes have changed their strategy to E-learnings, however the routine laboratory research activities are of course affected. However, we support the efforts taken by the Government for our safety and follow the protective measures guided by World Health Organization. As the COVID-19 pandemic sweeps, scientists/academics are obviously dealing with greater health and safety concerns. The scientists, medics, security related individuals, and volunteers directly dealing with the COVID-19 managements are out for work with necessary precautions. However, they are likely to be the worst hit.
Now, I am looking at the bright side of the virus portrait. I strongly believe that the scientists are the innate fighters. We are first to defeat coronavirus by doing or adopting new things and setting an example. First of all, I think it is not difficult for scientists to settle into work-from-home desk. Because of internet (blessing of current era), it is quite viable to get in touch with the global research/researcher's communal to continue the ongoing projects including research commitments, developing proposals, scientific writings, and generating new ideas. At this quarantine time, scientist must realize how they can be a beneficial part of global research community. Most of researches are already turning towards the issues of COVID 19. Scientists across the world are already working together to fight the novel coronavirus. I think this is an opportunity to rethink how we interact with one another, in ways that will benefit the scientific community. On the health side, this virus reminds us of lives in a simple, clean, and less polluting ways leading to healthy and sustainable society. This is a period we need to learn humanity. We need to be affectionate, considerate, and sympathetic for others. There is perhaps a silver lining in the way—towards a better future world. Like the fairy tale world, I hope that the COVID 19 monster will leave this Planet through an invisible door (though which it has entered) and the door will be closed forever.
Long Live Humanity!
Prevention measures for COVID-19
Ashutosh Kumar, India
There is lockdown all over the world. Everything is locked, including schools, universities, factories, businesses, and whatnot. The reason behind it is a virus, something that we can't even see. However, this is the opportunity for those people who want to do something else in life but could not find the time. This is the time when we can explore our self. Newton had discovered Gravitational force when the whole world was suffering from a pandemic plague. In this free time, I am working on some of the projects like atomic spectral, Magnetism associated with living beings and others. Government is saying 'Stay home Stay safe'. However, the number of coronavirus cases in India is still increasing. The important thing is the virus is an organism which is in between living and non-living things. The virus is dead outside the body of living being and starts acting when enters in the body. There are majorly three ways by which a virus can enter the human body. (i) through the nose (ii) through eyes (iii) through the mouth. So, we can take some precautionary measures.
(i) We should not touch our eyes unnecessarily and should wash our hand before touching eyes.
(ii) We should try to eat fresh and warm food.
(iii) We must take mustard oil in our nose at least two times, in the morning and evening.
(iv) We must drink hot water throughout the day.
Generally, everyone is taking measures (i) and (ii). However (iii) is important so that if the virus will try to enter our body through the nose it will stick to oil. Actually, my grandfather used to follow this process in winter where the chances of suffering from cold and cough are the most. (iv) is also important so that if the virus enters our body, then the hot water may kill the virus or reduce the strength of the virus.
Suara Virus Corona (COVID-19) Untuk Indonesia dan Dunia
Prantasi Harmi Tjahjanti, Universitas Muhammadiyah Sidoarjo, Indonesia
Till date (April 21st, 2020) in Indonesia, there are 7,135 patients who are Corona positive. The virus has taken the life of 616 and 842 people have recovered. Then the inclination goes up. Much has been written about this virus. So let me compose a poem about the 'sound' of Corona. It's outside my area, but when I have to, that's one of my hobbies when I Work from Home and Stay at Home.
COVID-19 and how to overcome
Abdul Manan, University of Science and Technology Bannu, Pakistan
The Coronavirus pandemic has been classified as a 'global pandemic' by the World Health Organization (WHO) as the confirmed cases across the whole world increases. In this scenario, it is understandable that many of us are worried and lost as to what to do. But we should not be afraid and should not be worried.
Being a Muslim, I strongly believe that trial and tribulations are part of life, but whenever there is a problem, a challenge, or any hardship which we can remove, overcome, solve, or minimise, we must do so. In this situation, we should follow the following
1. Washing hands: this is a part of ablution, a Muslim's daily ritual of purity.
2. General cleanliness: The Prophet (peace be upon him) said: "Cleanliness is part of faith". Keeping our surroundings tidy, cleaning up after ourselves, and wiping surfaces down are all aspects of cleanliness which must be adhered to in these situations.
3. Covering your mouth when sneezing; The Prophet would cover his mouth when he sneezed. This basic etiquette can take big part in the stopping of the spread of viruses. "Whenever the Messenger of Allāh (PBUH) sneezed, he would cover his mouth with his hand or a piece of cloth."
4. Quarantine in times of viruses which can spread; The Prophet gave instructions on what to do if there is an outbreak. Abd al-Rahmān ibn 'Awf said: "I heard the Messenger of Allāh (PBUH) say: "If you hear that (the plague) is in a land, do not go there, and if it breaks out in a land where you are, do not leave, fleeing from it.
Research is continued during Lockdown period
Anil Ramdas Bari, Arts, Commerce and Science College, Bodwad, India
The world is facing the impact of Corona Virus Disease (COVID-19) in each end every sector. It has created a deep impact on health and our daily routine work. The COVID-19 pandemic has swept the world; many academicians are of course dealing with greater concern. First few days of lockdown, no one had an idea about what to do and how to do so far as COVID-19 is concerned. After few days, one concept was introduced i.e. Work from Home as the use of internet has been a common thing in the present age. By using this concept, many industries, companies, educationists, researchers, etc. started their work from home.
I am a researcher cum educationist. I utilized this lockdown period by conducting online meetings with students, faculty members, and Principal of the college for education as well as research purpose.
For the promotion of my research during the pandemic of COVID-19, I have done the following few things.
1) Discussion with Ph.D. Students: Discussion through telephone as well as video conferencing meetings after every 3rd day was going on with my Ph.D. students to solve their problems. Also, I was safeguarding my team's mental health besides research things.
2) Scientific Media and Journals: I have some scientific accounts like ORCHID, Scopus, Researcher, Vidwan, Research scholar, Research Gate, Publons, Loop, Semantischolar, etc. Some accounts are directly updated and some require updating. I am also an Editor and Reviewer of many scientific journals. I have been editing and reviewing research papers and submitting the reports as such to the respective journals in order to promote my research work.
3) Society Website: I have been a member of Materials Research Society of India, American Nano Society, and other societies. These societies have been promoting my research on their websites.
4) College Website: Our college website is also one of the sources that promotes my research. It is being updated with my recent published research papers.
5) Use of E-mail signature: I use my Scopus and Google scholar link to my email signature. This is an easy way to help the people I communicate with and help them find them my research work.
6) Social Media: I have been regularly checking up and updating my social media accounts such as Facebook, Twitter, LinkedIn, etc. with my research achievements and activities.
7) Print Media: Every now and then, Print media also takes notice of mine. During this lockdown, the Newspaper "Divyamarathi" published my movements with a title- "Research is continued during lockdown Period" on 2nd April, 2020. The news cutting is attached herewith. It certainly adds to my experience.
All these things have also been mentioned in my Resume. These things are really useful to promote my research and to combat COVID-19.
A challenging task for researchers- How they can work from home in this unprecedented time?
Intikhab A. Ansari, Department of General Studies (Physics), Jubail Industrial College, Saudi
Arabia
Researchers and scientists around the world are diligently working to gain a better understanding of the novel coronavirus disease-2019 named as COVID-19 with the goal of rapidly identifying future treatment options and possible vaccine targets, just after the outbreak of infectious pathogen, Severe Acute Respiratory Syndrome Coronavirus 2 (SARS-CoV-2) in Wuhan, China in December 2019. It's a very tiny virus; the recent study reveals the size of this virus ranges from 0.05 to 0.2 micron which comes under the virus family coronaviridae.
In the name of social distancing from the symptomatic individuals, many countries imposed the lockdown. Almost every country, except China, is facing either full or partial lockdown in this time of the pandemic. In these hours of crisis working from home, particularly for researchers and experimentalists, like me, is a very challenging task.
In this time of quarantine and social distancing with people, I have planned and perform several things. The list goes long. Several tools and algorithms are available on the Internet to do the computer simulation, of course, not in real-time but we can utilize our time to learn new tools. However, accessing the laboratories is difficult so far due to lockdown and turns me to act as a modeler to do the computer simulation at home. Many of us don't know how to do the simulation but it's a good time to learn a new simulation program in their respective field of interest.
In addition, I have written and planned future research proposal in this isolation period. Many of the research proposals need time to complete the draft and it's a better opportunity to do the same. Several universities are offering online courses in various fields of discipline. I have taken the benefit of these courses. Many teachers and professors are busy with the students; so am I, in virtual classes through Zoom, Blackboard Collaborate, Google meet, etc. because schools are closed in lockdown.
The guys who have a good understanding of the programming can develop the software or tools in C++, JavaScript, visual basic, pythons, etc. I have also consumed my time to write the codes for the algorithms in MATLAB, Mathematica, etc.
Moreover, it is a good time to write a book or a chapter in a book. I am also receiving emails from international publishers to write a book or become an editor, at least. I am also a potential reviewer in several international journals, so I have employed my time to review the papers.
To combat with COVID-19, our doctors and health workers are working day and night exceptionally, even in the lockdown, in this hope and trust that human life is precious, and the vaccine will be available soon in the market.
Efforts for prospects
Research and scientific activity are continuous works which are related to public through translational output. Although, work from home is a growing trend; where employees can easily plug-in from just anywhere, serious monitoring strategy is needed for better output. The acquisition of policy defines that better outcome through dedication and adaptation of several experiences from scientific community have long lasting impact on society in terms of environment and health.
In the present era of telecommunication, where computational services are easy to use and allow employees to work at home from distant locations, it becomes more flexible for employees in terms of output of work. Scientific communities have always been associated with high expectations along with big responsibilities. These responsibilities can never be restricted and the scientific community will come out with unique solution to deliver the better solutions and strategies during restrictions. A work from home policy is effective and in no way changes the outcome massively; however, for short term work, it's fine but for long term work, it is harmful as scientific data comes out from laboratory experiments and field work. In short, scientific view reflected ensures that all responsible and scientific community understand what is required of them in these times of restrictions. They choose to work from home for planning, books, articles, reports, thesis evaluations, and for future grant proposals. This blog has highlighted a set schedule of working away from the office effectively and suggested a definitive policy structure for better future.
WebCongress: Live Knowledge at WebTM
International Association of Advanced Materials has decided to leverage its vast network of events and conferences into creating awareness about COVID-19 and discussing about the possible ways to target this. In order to do so, IAAM has already scheduled two 'COVID Congresses' in the year 2020 to discuss the science and technology of COVID-19.

Fig. 4. The association has planned Web-Congresses in this time of global pandemic to make sure that the sector of materials science runs smoothly.
The first edition of IAAM WebCongress (AMWeb) that will go live on 31 August 2020. The conference will be a 1000 hour-long live congress and will run until 31 March 2021 (Fig. 4). In this time of restriction, the AMWeb will provide a live and virtual international platform for networking and promoting intensive discussions and collaborations among leading researchers from all over the world. The WebCongresss will create a surge in innovation and responsiveness in the current technological and scientific needs, especially in the multi-inter-trans-disciplinary areas of materials science, engineering, and technology.
Through the AMWeb, IAAM will present the opportunity to individuals and organizations from around the world to form collaborations, indulge in networking, and look for solutions. The LiveCongress will also provide opportunities for researchers, students, engineers, professionals, and business giants to present their research results, innovations, discoveries, new ideas, share their experiences, and even launch their new products on a virtual platform in front of a global audience. The WebCongress will be organized in a truly unique and innovative setup, 'Live Knowledge at Web', which will ensure maximum virtual interaction and the most vibrant discussion among the delegates.
Best practices during endured restrictions
As the pandemic has spread, various countries have now ensured restrictions related to social distancing. This decision is important in protecting human health. However, it generates several drawbacks and stops not only socioeconomic speed but also has a negative impact on R & D activity and educational training. Below listed remarks were useful to understand about counterbalance strategies and helpful to adopt it as a policy for future combat of diseases and slow down the negative impact on R & D and the educational community.
Remark 1. Boris Shumilov,
TSUAB, Russia
First, I am working hard as a reviewer and regional representative of the International Scientific Conference in Kazan, Russia. Then, I have prepared 3 articles. And last but not least I have managed some distant courses for our university team of Tomsk State University of Architecture and Building, because of COVID-19 pandemic.
Remark 2. Mohammed El Amine Benamar,
Centre Universitaire de Tamanrasset, Algeria
Recently, the COVID-19 virus spread fast in this world. Please take care. I also noticed that recently, you and IAAM are doing a lot of efforts to lead scientists against the virus through various methods, such as the perspective article "Current Scenario of Coronavirus Pandemic" and "COVID Congress", etc. Very great! I believe IAAM will play an important role in the fight against virus.
Hope everyone is safe, and the virus can be removed soon!
Remark 3. Xuan Wu,
School of Mechanical Engineering, Jiangsu University, China
I would like to thank you for your willingness and your efforts as well as the members of your association to fight the COVID-19 pandemic. Your article "Current Scenario of Coronavirus Pandemic", is very interesting.
Remark 4. Zayniddin Muhidinov,
Tajikistan Academy of sciences, Tajikistan
I also would like to express my concern and support for all IAAM members, their families, and all others affected by the pandemic situation. We, in the Chemistry Institute of the Tajikistan Academy of sciences, are working to spread awareness against coronavirus (COVID-19) and are engaged in the fight against this disease, by helping our Health organization in the country. We have developed a routine pilot device to produce a sodium hypochlorite for disinfection purposes and have produced about 1.2 tonnes per day of disinfection solution for local Health organization needs. Also, as my group research work is in the field of advanced materials (development of DDS from biopolymers), we have developed a textile material grafted with biopolymers and active metal like copper and silver to be used in the medical mask's design. The preliminary analysis of metal adsorption is promising, and we are going to offer local companies with such technology. Please feel free to contact me if you may have any other requirements. Wishing you all the best and safety!
Remark 5. Stanislav V. Ordin,
Ioffe Institute, RAS, Russia
Thank you for your concern, information, and interesting suggestions. But now, I am working closely on a book that, from a position of a physicist, should help in the fight against the head of the disease - the disease of Consciousness, which is now actively progressing, which was greatly emphasized by coronavirus. Of course, I occasionally get distracted by the publication of scientific articles and the publication of popular science articles. In particular, on the Russian-language website of the Nanotechnological Society of Russia, I also posted a few regarding the coronavirus and its attendant phenomena:
With the help of Google, you think you can easily read them yourself. There is a simple, easily accessible, and safe method of operational disinfection - long-wave infrared radiation, which easily "fry viruses and evaporate their aerosol carrier. A diagram of the simplest device in the article" NANO-virus". Improvement-improvement of this mass consumption device is possible. I've already assembled and used it myself at home.
Perhaps this technique will be of interest to someone, but I think it will be more interesting on an individual level - the bureaucracy will only compete in the publication of decrees and orders.
Good luck and health to all of you!
Remark 6. Narendra Kumar,
Åbo Akademi University, Finland
Thank you very much for the e-mail with the latest article regarding the corona virus "Current Scenario of corona virus pandemic". It is really important for the scientific community to take part actively in contributing with innovative knowledge, research data, novel vaccines, new reliable testing equipment, and creating awareness about the coronavirus.
I am glad to know that the International Association for Advanced Materials is taking significant initiatives. As one of the members of this organization, I wish you all the best and success in spreading the knowledge.
Remark 7. Shlomo Nir,
The Hebrew University of Jerusalem, Israel
I have been barred from going to the Campus in accordance with the policy. A few collaborators wait for the moment when they will be able to conduct preliminary collaborative studies, in my laboratory which will involve the materials which each group developed, and then move to pilot studies. I struggle to enable my M.Sc. student from abroad to finish the best research and Thesis with adherence to the original plan and return to her country before this September. My current study is mainly on water purification, which also deals with removal from the water of bacteria, parasites and viruses, but I have resisted attempts for joint studies on Coronavirus because it seems better to support the experts in this particular area, who also have proper laboratories.