Over the years, the Baltic Conference has a long and rich history. The Assemblies organized in the past are: First assembly of Baltic Conference Series was hosted on Baltic Sea sailing from Stockholm-Helsinki-Stockholm during 08- 11 October 2017. It aimed at discussing the recent trends of advancement of nanomaterial and nanotechnology along with several other interdisciplinary fields. This assembly paved the way for researchers around the world to make global networks and interact with other leading scientists, researchers, and professionals in the area of translational research. The conference was showcased the latest developments across a wide range of nanoscience and nanotechnology.
The Baltic Conference Series spring assembly 2018 aimed at discussing the recent progresses and advancements in nanomaterial and nanotechnology along with an insight of drug delivery and medicine. The theme of this Congress was "A substantial move towards the medical innovations and technology". This conference was also attracted all the professionals working in the fields of carbon materials & technology, rubber, epoxy, plastics, resins, pulp, paper, wood technology, etc. and gave them a renowned platform to present their research results, products, innovations, and breakthrough activities. This assembly of BCS was graced by the presence of delegates from as many as 47 countries. The conference proved to be an amazing success and achieved all its objectives.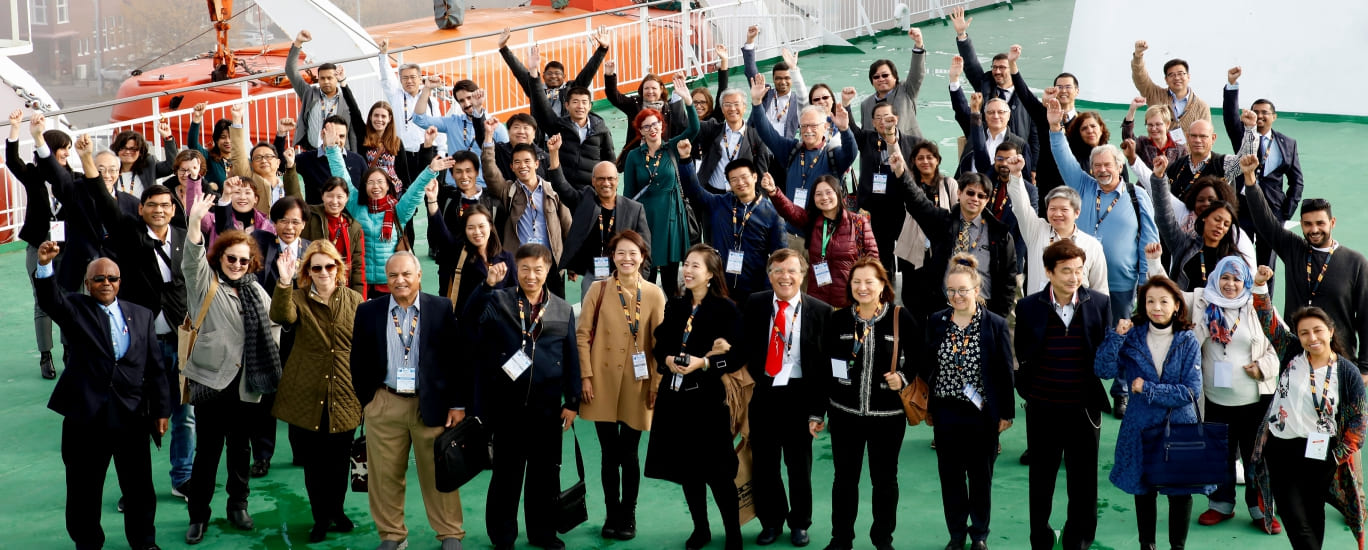 Baltic Conference Series winter 2018 centered on the nanomaterial and nanotechnology as well as drug delivery and nanomedicine. The theme of the conference was "Translational Nanomaterials and Nanotechnology "which reflects a scientist-industry led model that is valued because it leads to progress in society. The primary goal of this assembly was to endorse translational research, innovations, developments in technology, and to facilitate the exchange of information among researchers, students, engineers, and global industries. At the conference, delegates from academia and industries interacted with those who work in in-house manufacturing and start-ups. The scientific program of BCS winter 2018 includes interactive plenary discussions, keynote and invited lectures, and comprehensive talks and poster sessions.
Baltic Conference Series 2019 assembly aimed at creating multiple opportunities to highlight the progresses and advances in the transition of research into suitable materialistic results for the end users. This conference witnessed global participation from 31 countries and it was organized in the format of "Knowledge Experience at Sea". The Conference departed from Stockholm (Sweden) to Helsinki (Finland) on 14th May and returned to Stockholm on 16th May 2019. The assembly was a highly interdisciplinary event and proved to be an amazing success. It offered discussion pertaining to as many as seven contemporary research fields including Water Technology, Epoxy & Resins Technology, Pulp & Paper Technology, Chemical Technology, Wood Technology, Carbon Materials & Technology, and Plastics & Rubber Technology. The conference started with a welcome ceremony and ran with 10 thematic sessions including keynote/ invited lectures, a series of oral & poster presentations.
Over these past few years, the franchise of the Baltic Conference Series has been a phenomenal successful edition of IAAM's flagship event in the area of translational research, and to showcase the latest trends in Climate Neutral Research, Innovations, and Technology. The meeting calls on the Baltic Sea to discuss the advancements of clean innovation and technology for promotion of Climate Neutral R&D and Green Tech.